Jimmy Buffett Concert

Jimmy Buffett will be in town on October 19 and October 26. The time has already passed to get tickets through the club. We have strict ticket guidelines we have to adhere to.

PHIP Ticket Guidelines
Last Man Standing 2013

Registration is now open for Last Man Standing 2013 on Friday, October 18. Please click on the button to the left or on the link below to get more info and register for the event. Early registration goes from now until August 15.

LMS13 Registration
We have once again arranged a block of rooms at the Gold Coast Hotel for this event. You can go to our hotel registry page for information on the prices for that weekend. Click on the button to the left or on the link below. Note: This event is being held at Tommy Rockers, not the Gold Coast.
Migration 2013
Migration will once again be held at the Atrium Hotel in Irvine, CA. on August 16 and 17. This event is hosted by Los Angeles PHC, Orange County PHC and your Las Vegas PHC. Make sure you sign up early. The early registration date ends on May 31. Go to the following site for information and to register for this great event. There are a lot of great bands playing again this year.
We had a great day for a walk on May 4 for the Susan Komen Race for the Cure. The best part about these charity walks is the comeraderie. And in true Parrot Head style we had a bloody mary breakfast aftewards. Thanks to everyone who participated.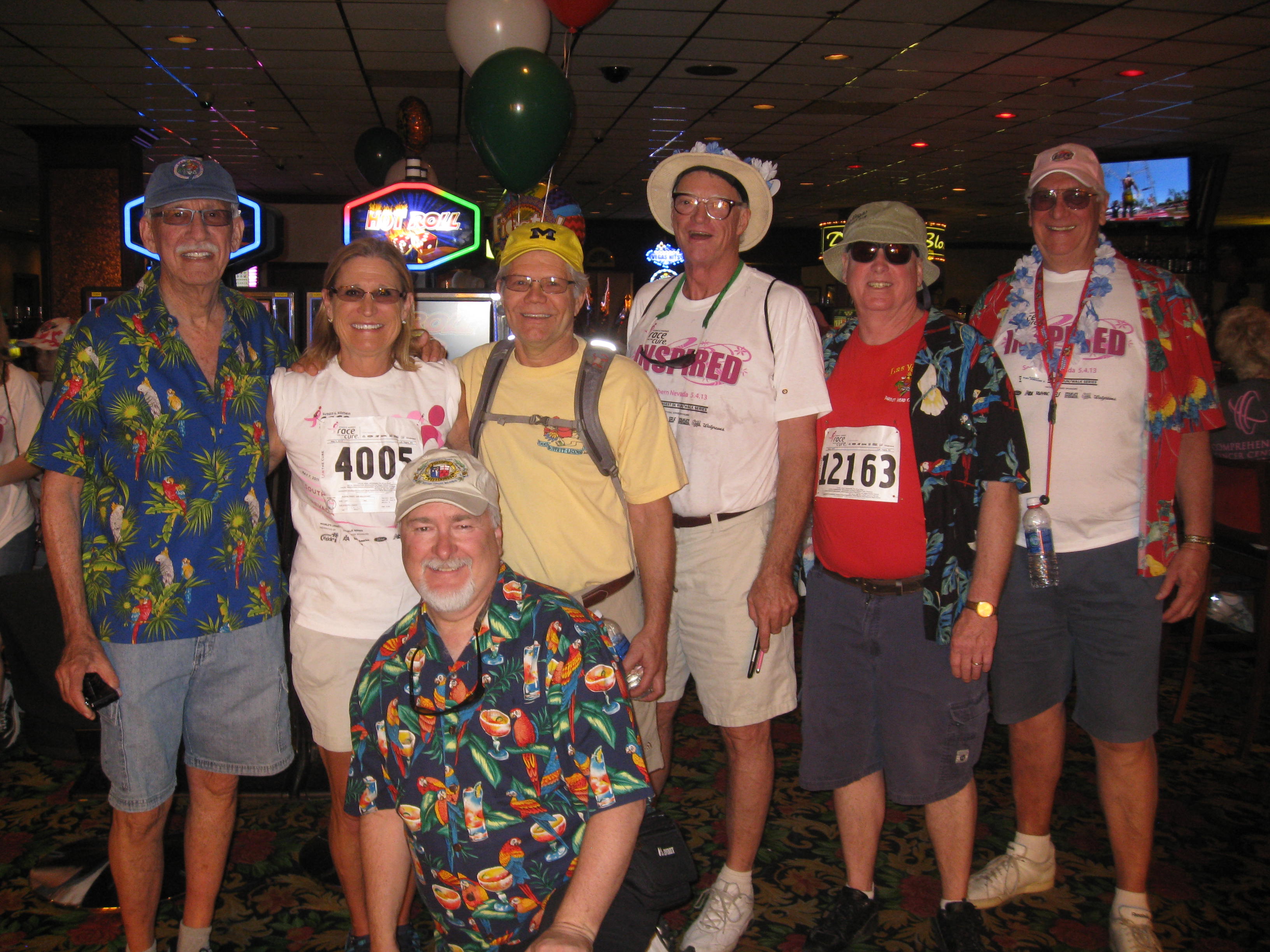 The Las Vegas Parrot Head Club is a not for profit organization whose purpose is to assist in local charitable and environmental concerns. In addition we provide a variety of social activities with similar tastes and interests - but, most importantly, love Jimmy Buffett's music, books, and tropical spirit.

Come check us out on Facebook. You can interact with other Parrot Heads, look at photos, post photos and let us know what you would like us to do for events or give us your thoughts on charities we can support. Click on the logo below to get to our page.